MasterCard Opens New Innovation Hub in New York City
MasterCard's new innovation lab will house teams working on cyber security, mobile payments, and the Internet of Things.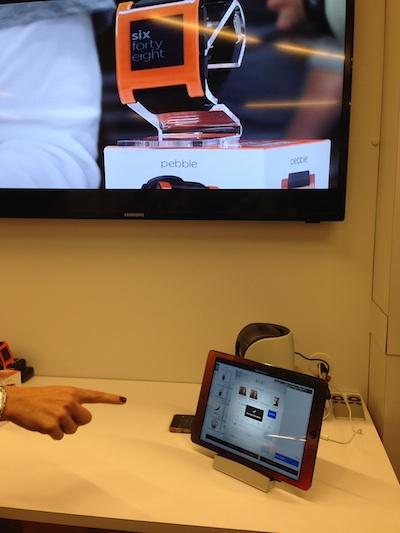 MasterCard also demonstrated payments with a Pebble smartwatch (above), and a new integration with laundry machines from Maytag that will enable mobile payments at laundromats. The integration allows customers to reserve a machine at the laundromat, know when the next machine will be available, and receive an alert when their laundry is finished, all within the mobile payments app on their smartphone.
"This is about two things that are very important for us: moving towards a cashless society, and the Internet of Things … If you think about all of these machines being connected to the Internet, we can extend mobile payments to more than your laundromat. We can extend this to parking meters, vending machines, anything that is connected," John Sheldon, SVP of innovation at MasterCard labs, noted.
Jonathan Camhi has been an associate editor with Bank Systems & Technology since 2012. He previously worked as a freelance journalist in New York City covering politics, health and immigration, and has a master's degree from the City University of New York's Graduate School ... View Full Bio