Why Customers Want Your Infrastructure in the Cloud
As customer expectations shift and banks strive to provide better experiences, cloud-based infrastructure may hold the promise to keeping customers happy.
Cost-cutting and security concerns traditionally play the big roles in a bank's decision whether or not to move infrastructure to the cloud. But as customer experience increasingly is what differentiates between winners and losers in the industry, it may come to overshadow those other factors in cloud adoption. Customer expectations are changing rapidly with the rise of digital channels, and the agility and speed to market that the cloud enables offer banks a path to keep up with those expectations.
"Your technology infrastructure needs to reflect your company's commitment to agility and responsiveness in the marketplace," TJ Keitt, a senior analyst at Forrester Research, said at the recent Forrester Forum for Customer Experience Professionals in New York.
Forrester's most recent survey of cross-industry IT decision-makers found that operational and market agility was the most popular reason for using SaaS applications, cited by 75% of the survey respondents. Business executives need to understand the relationship between business transformation and the technology that supports it, Keitt advised, noting that transformation just isn't possible with legacy systems and old networks because of the difficulties in integrating them with new technologies.
[For more on IT infrastrucutre and customer experience in banking, check out: Core Systems: The Foundation of Customer Experience.]
As banks look to transform to a customer-centric business model, they are going to have to wrestle with this challenge and will find that their current infrastructures are inadequate for the task, says Paul Schaus, president and founder of CCG Catalyst, a consultancy. To be truly customer-centric and deliver the experiences that customers desire, banks need to "focus first on who their customers are, and then buy the infrastructure they need to serve them," Schaus suggests.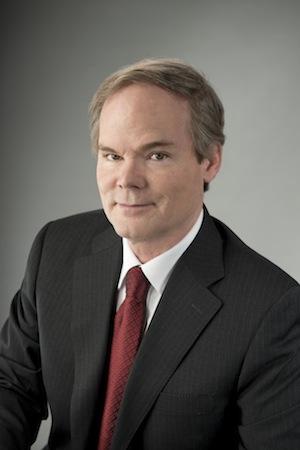 The lower cost of cloud applications and platforms will enable banks to buy that infrastructure, and the agility of those applications and platforms will allow banks to tailor experiences to specific customer segments and offer them differentiated experiences, Schaus says.
"Banks will need to cater to specific segments. Potential clients are doing their research online, and if you're a jack-of-all-trades, then you aren't serving the niche that they're looking for. The cloud will deliver the tools to be highly focused on specific markets."
Agility = Freedom
The cloud's agility creates new freedom for employees and customers -- freedom to access and use data, to interact with more people and to be where they can be most effective, according to Forrester's Keitt. In his presentation he offered several examples from various industries of how these freedoms have helped companies improve their customer experience.
For instance, Whirlpool, the home appliance manufacturer, used cloud-based Google Apps and APIs to stream all customer complaints on social media into one platform where customer service can quickly respond. SafeGuard, a payroll processor, used IBM's cloud-based SmartCloud for Social Business to aid with implementations for new client companies, allowing them to check in on the progress of implementation and ensure a seamless transition to the new payroll system. And Nationwide Insurance leveraged Yammer, a cloud-based enterprise social network, to connect call center staff to senior executives to improve the call center experience. Employees could submit a problem through Yammer, and the company's executives promised to address each issue within a specific time frame by changing a policy or creating a new program.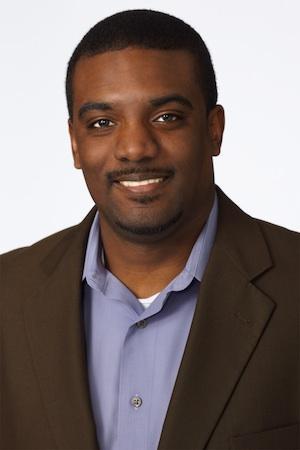 To fully enable these freedoms is not as easy as simply purchasing new cloud applications and platforms, Keitt reminded the audience. "This is where journey mapping and ecosystem mapping come into play. You need to be able to show the exact point where the customer experience breaks down because information wasn't available or there was some kind of breakdown in delivery."
Building a business case with specific metrics is also a must, according to Keitt. Restaurant chain Red Robin used Yammer in a similar manner to Nationwide Insurance, deploying iPads to servers and managers in restaurant locations so they can communicate problems back to the head office. In an industry where employee turnover is very high, the initiative helped the chain reduce employee attrition by 9%, Keitt told the audience.
Regulatory barriers
Banks face additional challenges to creating these freedoms through the cloud's agility, Keitt said via email after his presentation. Regulatory and security concerns will likely make banks balk at granting such freedom of information throughout their organizations and partner ecosystems, he reasons:
The regulatory environment that banks inhabit puts particular emphasis on the security of client information. So IT organizations and business units are typically run by people who hesitate to relinquish control of client data to third parties... A bank can decide to use a cloud service to expose data, but if the organization still demands information silos, the solution will not live up to its potential.
This risk environment will force banks to do the best they can within the restrictions they have to work with, he adds. "Banking regulations necessarily restrict the freedom [that the cloud enables]. So what a bank must design for is limited freedom -- allowing information to flow more easily and interactions to happen more seamlessly where the law allows."
Jonathan Camhi has been an associate editor with Bank Systems & Technology since 2012. He previously worked as a freelance journalist in New York City covering politics, health and immigration, and has a master's degree from the City University of New York's Graduate School ... View Full Bio