Q&A: BankMobile's Luvleen Sidhu on Connecting With Gen Y Customers
Luvleen Sidhu, chief strategy officer of BankMobile, a division of Customers Bank with a mobile banking platform targeted at millennials, talks about some keys to attracting Gen Y consumers.
Research has shown that banks struggle to appeal to millennials, who often view alternative financial services providers like PayPal favorably. Earlier this year Customers Bank announced the launch of a new division, BankMobile, that would offer a mobile-only banking platform aimed at attracting Gen Y customers. Luvleen Sidhu, BankMobile's chief strategy officer, explains why banks have so much trouble in appealing to Gen Y consumers, and how BankMobile is looking to data and analytics to help draw those younger customers.
BS&T: What kind of challenges do you see banks having in attracting young customers that can be solved by using data and analytics to better understand them and their banking preferences?
Luvleen Sidhu: The challenge banks are facing is that they are not using the rich transaction data they have at their fingertips to provide a more personalized banking experience for their customers. At the same time, the Amazons of the world have been collecting customer data for years and using it to make the shopping experience as seamless and personalized as possible. The millennial generation has come to expect such personalized service and as a result banks are having a difficult time attracting this important customer base. According to a recent Accenture report, over 70% of millennials would be open to having non-bank organizations like Google, Amazon, PayPal, retailers and telcos providing them financial services .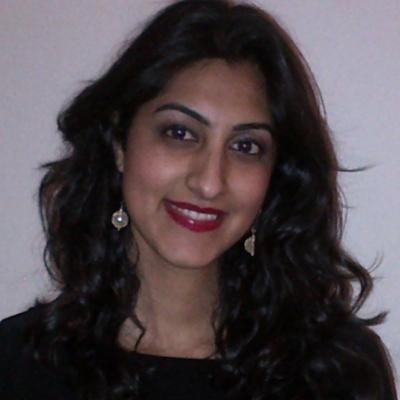 BankMobile values this personalized banking experience and has realized some critical changes necessary to reverse this trend. First, we noticed that banks need to leverage the transaction data they have between customers and merchants to better understand the needs and preference of their customers. This data can then be used to help our customers (especially millennials) discover banking products and services that are most relevant to them and also offer personalized advice so they can better manage their finances and achieve their financial goals.
BS&T: Why do you think banks have often failed to make use of all of the data that they already have to better understand Gen Y customers?
Sidhu: Although other banks are fortunate to have rich transaction data available, they often have trouble leveraging it to their benefit. This occurs for a few reasons:
1. Backward thinking mindset -- There are a little over 6,000 banks in the country with a majority of them smaller banks with limited assets. These banks are often small community banks that are content with remaining small and serving their current customer base today without thinking about building relationships with young people for tomorrow. This lackadaisical outlook coupled with a lack of innovative thinking prevents majority of banks from making use of the data they already have to strengthen current relationships with young customers and attract new ones. BankMobile uses this data to the customer's advantage with intentions of cultivating new customer relationships and continuously strengthening the existing customer base.
2. Legacy Systems -- Banks are burdened by legacy systems that are not equipped to analyze unstructured customer data that then needs to be structured, analyzed, and acted upon. Although these IT solutions are costly and time consuming, BankMobile sees the importance in this process and has advanced technologies for their customers to utilize.
3. Organizational Silos -- Typically, many organizational verticals exists within banks making it difficult for banks to holistically analyze customer data. BankMobile has eliminated this by analyzing the data in a cohesive fashion to fully serve our customers.
BS&T: What do you think of the potential for predictive analytics in helping advise younger customers on their financial futures by analyzing their transactional and PFM data? Do you think that will be a key to success with this new generation of customers?
Sidhu: Absolutely, young customers are expecting instant personalization today since they are getting this from other technology players out there. The millennial generation in particular is yearning for a financial advisor who they can trust and can help them make financial decisions during important life stages. BankMobile is catering to this by using predictive analytics to effectively cross-sell and upsell financial services and products that simultaneously help customers manage their finances and reach their long-term financial goals. Additionally, these predictive analytics can also be used to improve the customer service experience and identify fraudulent activity.
Banks can not only analyze PFM data to help sell personalized products to customers but they can also use predictive analytics to make tools like PFM more user friendly to young customers. For example, current PFM solutions require customers to manually enter income and expenses in order for customers to manage their budgets. We are using predictive analytics to forecast incoming and outgoing cashflows based on historical customer data allowing the PFM budgeting tool to become automated and easier to use.
BS&T: How should banks take advantage of outside data sources, like social media, to supplement the data they have on their younger customers?
Sidhu: Banks have been slow to integrate social media data to deliver a better banking experience; however, I do think banks are moving in this direction. This is something BankMobile is going to focus on from the start. We want to be a part of our customers' lives in many aspects. Well-known P2P lenders like Prosper and Upstart have already started using social media data to determine credit worthiness for loans. Upstart even goes beyond social media and gathers data on potential customers' job histories, grades, alma mater, area of study and standardized test scores. Well-known neo-bank, Moven, has also indicated that they plan to use information from various social media platforms for underwriting loans and even pricing the entire relationship. For example, they have talked about rewarding customers with better pricing for paying bills on time, avoiding negative balances, and having a well regarded social standing within social networks.
BS&T: How does data privacy play into this and what are some guidelines that banks should follow to make sure that young customers are comfortable with their bank using their data?
Sidhu: BankMobile believes that privacy must be held in the highest regard and the data being collected should only be used to better the customer's experience or for research purposes. We make customers aware if their data is being collected and commit that the data will not be passed on to third parties for commercial purposes. Those banks who misuse the data will lose their credibility in the market.
BS&T: We often hear about banks having an advantage in trust with customers over other new players in financial services like Google and Walmart. Do you think that that trust extends to this younger generation in terms of making them feel like they're data is secure? And do you think that can give banks a competitive advantage against these other players in attracting younger customers given that data security is becoming a growing concern for many consumers?
Sidhu: BankMobile sees that one of the greatest benefits banks still have today is that people, both young and old, place tremendous trust in banks to protect their money. This trust is a competitive advantage over technology driven companies such as Google and Apple. However, the regulatory landscape has not yet opened the door for these players to fully take part in the banking world other than in the payment space.
Jonathan Camhi has been an associate editor with Bank Systems & Technology since 2012. He previously worked as a freelance journalist in New York City covering politics, health and immigration, and has a master's degree from the City University of New York's Graduate School ... View Full Bio