3 Non-Bank Payment Players to Watch
Banks are always at risk of being disintermediated in the payments space; here are some potential disruptors to keep an eye on.
Amazon Fire Phone

While some critics have derided Amazon's recently released smartphone as being only good for allowing you to buy more Amazon products, the fact is the Fire Phone has a chance to be a big player in mobile payments.

The phone already makes it easy for Amazon customers to buy Amazon stuff via the click of an app, in this case one called FireFly, which allows users to view an object with the smartphone camera and call it up for purchase from Amazon if desired.

But Amazon isn't stopping just there. Last December it acquired mobile payments startup Gopago, as well as offering payments services like Checkout by Amazon. With its large built-in customer base, Amazon could soon rival PayPal and perhaps even go further in the world of online and mobile payments.
Facebook/WhatsApp

Many people were taken aback by the staggering $19 billion Facebook shelled out to acquire mobile messaging service WhatsApp in March. It's possible Facebook was paying more for what the messaging service could become in the future than for what it is worth just now.

While WhatsApp is not currently designed to manage mobile payments in any way, many industry insiders ultimately say that is the endgame for the four-year-old company. With 300 million active users, who send 11 billion messages per day, Whatsapp could easily become the worlds largest P2P payments provider if it could seamlessly integrate payments into its platform.
Bitcoin/Virtual Currency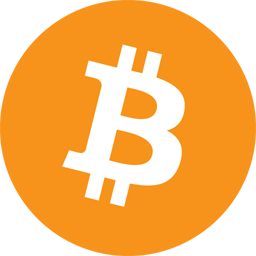 Can something that sponsors its own college football bowl game be considered a fringe phenomenon anymore? Bitcoin and other crytpo-currencies have the potential to really home in on banks' territory, albeit likely many years in the future.

The other entities on this list, as well as payment players like PayPal and Dwolla, still require a bank account to be part of the equation -- from which users can send and receive money -- while they get to be the customer-facing service people pay a fee for.
Bitcoin, however, could completely cut banks out of the picture, as its users take the fiat currency out of their bank accounts and turn it into virtual currency. While Bitcoin is a long way away from making a serious dent into the traditional banking economy, it could be on its way to doing so several years into the future.
Bryan Yurcan is associate editor for Bank Systems and Technology. He has worked in various editorial capacities for newspapers and magazines for the past 8 years. After beginning his career as a municipal and courts reporter for daily newspapers in upstate New York, Bryan has ... View Full Bio