Which Person Would Make a Better Product?
Banks need to support their shiny new products with a back office and infrastructure that meet customer expectations.
Take a look at this photo, and consider the question in my headline: Which of these people would make a better banking product?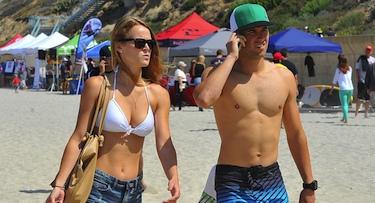 They are a good-looking couple, no doubt. Most of us are attracted to things that appear beautiful or visually appealing. We like cool phones, smart watches, handsome houses, and sleek cars. But when beauty turns out to be just barely skin deep, attraction turns to disappointment.
Here's my point: You can't answer my question based solely on one picture. These folks could be world-class athletes, talented performers, skilled physicians, or unemployed dropouts.
Unfortunately, many financial institutions offer up products and services based solely on superficial attributes. The world is filled with pretty bank websites that barely work, mobile apps that look great until you try to use them, and gorgeous Starbucks-like lobbies filled with workers who too often disappoint their clients.
If customers make decisions based solely on appearances, they will regret many of those decisions. Until they actually try to conduct business with an institution, they don't know the quality of a product or service, the speed of transactions, and whether the price asked represents a fair value or an outrage.
I don't have any issues with beautiful things; it's only when style exceeds substance that a problem develops.
Products must be linked to well designed processes, or your customers will quickly discover how unresponsive your business is to their needs. If your back office looks like something out of the 1960s, you might as well be selling a product that looks like Frankenstein's monster, because eventually your customers will cringe in horror. If digital transactions disintegrate in the analog world of your back office, you simply will not be able to satisfy the needs and aspirations of the marketplace.
When you examine the flow of customer transactions, it doesn't take a genius to know that each transaction is as strong as its weakest link. To remain competitive, your organization needs to evaluate the end-to-end processes that support your transactions. Ask yourself the following questions:
How long does it take for a customer to open accounts at your institution? The higher the number, the more likely that you are starting relationships on the wrong foot.

How many human resources do you require to perform standard transactions such as ACH, wires, and account maintenance requests? Can a customer perform these transactions even when the bank is closed? If the answer is "no," you may be doing business like it's 1989.

When your customer makes a deposit, how long does it take for you to make those funds available? We live in an instant-gratification world, and multiple-day lags have disappeared in virtually all other industries.

If customers need help, what self-service capabilities have you provided so they can take care of certain issues themselves, without contacting your institution? Well designed self-service functions improve customer experience while they can also reduce processing costs.

Are you deploying the correct compliance and risk management solutions to deal with the growing volume of digital transactions? The more jury-rigged your backend, the greater the likelihood that unwanted surprises will creep up with increasing frequency.
In my next post, we will explore ways in which you can design and deploy reliable transaction management practices. By embedding compliance and risk layers into such processes, clients will recognize that the beauty of your offerings is much more than just skin deep.
Ghan M. Desai is the founder and CEO of BOLTZ, a company that specializes is helping credit unions and community banks leverage technology to integrate their front and back office business processes. Prior to starting BOLTZ, he served as the Executive ... View Full Bio