How Wells Fargo Is Improving Employees' Experience – And Productivity
Sharon Murphy, who runs Team Member Infrastructure Services at Wells Fargo, is leveraging consumerization to make employees more productive.
Not only has the rise of consumerization transformed the ways banks deal with their customers, it also is transforming the ways banks interact with their own employees. At Wells Fargo, the consumerization concept provides the framework for how the bank, which has $1.6 trillion in assets, supports some 260,000 employees -- or "team members" -- and helps make them more productive, according to Sharon Murphy, executive VP, Team Member Infrastructure Services.
Murphy's organization supports end-user computing; runs Technology Connections, the bank's 24/7 support call center; and supports enterprise market data services. "It's really about, how do we keep our constituents in the highest state of productivity?" she explains. "If your technology asset isn't working, we can't help our bankers realize [Wells Fargo's] vision, which is to help our customers succeed financially, because they can't access the tools they need to help them do that." If someone's desktop, laptop, or mobile device isn't working, or if market data is not getting to the trading floor in a timely manner, "our team members can't be productive."
In many organizations, the IT help desk and field support are not always popular entities, and when Murphy assumed her role in 2011 she wanted to change perceptions at Wells Fargo that Team Member Infrastructure Services was basically a utility function. To do so, she implemented "a consumerization-of-IT-support type of framework. We want to bring inside of the enterprise the type of support tools and products that we enjoy as consumers."
[Click here to get the Bank Systems & Technology 2014 Elite 8 Issue.]
A starting point was redefining the unit's brand. "At the end of the day, we provide customer service to our team members, so we decided that's what we want our brand to say about us, and we didn't want to be treated like a commodity or utility," says Murphy, who reports to Wells Fargo CTO Scott Dillon. "We wanted our team members, as well as the customers we service, to know we are part of a value-added chain that actually leads to servicing our external customers through our bankers. We wanted people to understand we were innovative, we wanted them to believe we were listening and that we were customer-service focused, and are here to satisfy their need to be productive."
---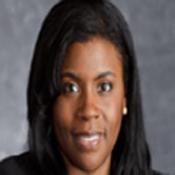 Sharon Murphy, Executive VP, Team Member Infrastructure Services, Wells Fargo & Co.
Sharon Murphy
Executive VP, Team Member Infrastructure Services
Wells Fargo & Co.
Professional history: Assumed current role in 2011; previously served as senior VP within the Team Member Enablement organization; before joining Wachovia in 2006, Murphy was global chief business technologist at JPMorgan in the Corporate & Investment Banking Technology organization.
Education: Murphy has a BBA in management information systems from Hofstra University.
Off the job: Murphy is writing a novel about "women coming into their own." She hopes it will be "one of those things that anyone can read it, whether they are 12 or 80, and feel good about it."
---
At the same time, the organization analyzed data about its functions, such as what types of activities generated the most calls to Technology Connections or the status of operating system upgrades. "We looked at what the data was telling us about our organization and made some clear decisions about where we were going to be transformative," Murphy says. "Some things we needed to change and some things we needed to transform -- meaning we never go back to the old way of doing it."
This is where consumerization came into play, she says. The thinking was, "let's look at the types of things team members are used to in their home lives -- can we bring those into the enterprise and further enhance their user experience? We wanted to enhance our team member experience." While acknowledging that she must always factor in Wells Fargo's massive size and scale, along with cost containment considerations, Murphy states that "we wanted to give our customers a choice of how they wanted to be supported."
Multichannel support
Among the changes were adoption of a multichannel support model for Technology Connection that expanded beyond "predominantly phone based to more consumer-like types such as internal chat, internal social media, improved IVR, and more natural language," Murphy says. For end-user computing, there has been a shift "from heavy resource-intensive provisioning" that typically involved deploying technicians to actual desktops, to "automated on-demand services," where team members can acquire what they need from an online shopping cart or obtain services through their phones. For example, instead of relying on the dedicated teams that used to manage market data subscriptions, these are now managed through a portal, an "on-demand, self-service kind of model that team members are used to at home."
And an enterprise-wide rollout of Windows 7 was accomplished in a way to be "zero touch" -- no user intervention. "It was hugely successful, with no user interruption at all," Murphy reports.
[Check out more of this year's Elite 8 winners: Chris Perretta Builds Non-Stop Change Into State Street's DNA]
Still, even actions intended to improve team member experience can be disruptive, and Murphy, who started her career in application development, acknowledges that communications and timing play big roles in getting employees to accept new ways of working. For example, when a chat solution as a means of working with Technology Connection was first introduced several years ago, "it didn't get as much traction," she says. But with chat now a common aspect of e-commerce and online support, "the success factor and the attraction have gone through the roof."
Part of overcoming what Murphy calls "the fear factor" also involves making "the barrier to entry really low." Relying on voice-of-the-customer research and analytics around systems usage, she strives to improve ease of use, recognizing, "it all goes into the stickiness of our solutions."
Murphy acknowledges that "what we do every day could be very disruptive to our team members," and says that one of her criteria for success "is when I don't hear anything about what I'm doing. If we're doing something transformational and I don't hear any uproar, that is success. We're doing it seamlessly, not to them but with them, and they are not disrupted as a team member."
Quick time to market
Another aspect of this seamlessness is quick time to market as these capabilities are introduced, Murphy notes. "If you can allow me to have my choice, get it to me quickly, [minimize the] barrier of entry, and if I can start to use it, without a whole lot of effort, then I'm good," is how she describes her constituents' expectations.
The flip side of satisfying team member expectations has to do with managing the risks inherent in consumerization. "While we do want to move the needle and be innovative, we're in a time where risk management is top of mind," Murphy says. "[Sometimes] that new thing that everybody wants is great for the home but not appropriate in the enterprise. That is probably one of the biggest challenges around the technology. We want to make sure team members know we want them to be productive, but we want to make sure we to do it in a way that mitigates risk."
Collaboration focus
Looking ahead, Murphy says the next big area of focus for Team Member Infrastructure Services will be leveraging the capabilities now empowering Wells Fargo employees to "maximize how team members work together, [and] create an environment where they can feel connected into the larger organization. We will start to see some focus on collaborative connectivity and productivity... [and how to] provide adequate support regardless of where you are in the organization and however you travel."
Murphy credits her professional success to "having access to really good, authentic leadership... who really enforced on me that what we do every day is a privilege." She describes herself as a consultative and accessible executive who aims "to get opinions from across the organization, because I find them all useful." In particular, she cites as a big advantage her ability to empathize with the needs and expectations of Wells Fargo's team members -- because she's been in their shoes, depending on company-provided technology to fulfill her responsibilities. "The best thing about my job is that I'm able to pull on all of my other experience to make this happen," she says. "I like this job because it allows me to affect how people get work done."
Katherine Burger is Editorial Director of Bank Systems & Technology and Insurance & Technology, members of UBM TechWeb's InformationWeek Financial Services. She assumed leadership of Bank Systems & Technology in 2003 and of Insurance & Technology in 1991. In addition to ... View Full Bio