Banks Need to Consider Wearable Technology Now
A report from Javelin recommends that financial institutions start looking now into how they can implement wearable technology.
Financial services companies that strive to be innovators should invest now in exploring uses for wearable technology, such as smart watches, Google Glass, and other wearables of the future that will deliver hands-free, voice-activated control, says a new report from Javelin Strategy & Research.
The report, titled "Investing in Wearables for Financial Services – Why Now?," says that while wearable technology is somewhat futuristic, notable financial institutions, technology vendors, and app developers such as Barclays, U.S. Bank, Wells Fargo, Fiserv, and PayPal are already experimenting with wearables such as Google Glass and smartwatches to examine their potential to deliver financial alerts, serve up relevant marketing offers, pay for goods and services, and give consumers greater digital control over their finances.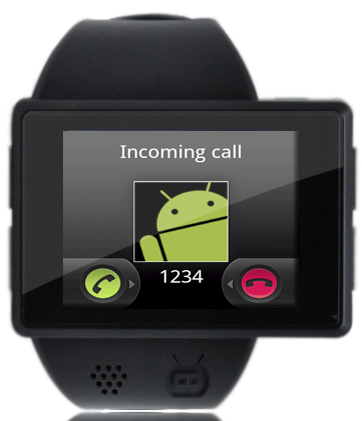 Further, Javelin recommends that financial institutions not limit their conception of wearable technology to just Google Glass and watches. "To the contrary, companies are experimenting with a wide range of wearables with practical value that one day will entice consumers to buy wearables and lead to the development of financial applications, too," the report reads.
However, the firm notes that the high popularity of smartphones still stands in the way of true widespread adoption of wearable technology. To become pervasive, wearables must prove they are more than smartphone-tethered accessories, says Javelin, and they will only break out when they become hands-free, voice-activated virtual assistants, and reinvent how consumers interact and share on social networks. For financial services, that will be a day when consumers can bank, shop, and pay while walking and driving -- with or without their smartphones -- with unparalleled ease, intuitiveness, security, and privacy, the firm says.
Though the world of wearable technology is still a nascent one, Javelin says financial institutions must commit the resources to support trial-and-error forays into wearable technology that can eventually build future profitability. The biggest potential for wearable technology in financial services, the firm believes, is speech recognition and augmented reality. For example, according to a Javelin survey conducted in September 2013, 53 percent of those polled indicated a willingness to use voice banking, with 23 percent saying they would "probably or definitely" use such capabilities.
Bryan Yurcan is associate editor for Bank Systems and Technology. He has worked in various editorial capacities for newspapers and magazines for the past 8 years. After beginning his career as a municipal and courts reporter for daily newspapers in upstate New York, Bryan has ... View Full Bio