Wells Fargo CDO Charles Thomas Talks Data & Diplomacy
Thomas took over as chief data officer for Wells Fargo in March, after serving in the same capacity at USAA.
For Charles Thomas, the effective use of data and analytics in banking requires a delicate balancing act.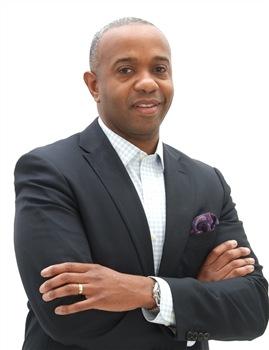 Charles Thomas, Chief Data Officer, Wells Fargo
Thomas, who was named chief data officer for Wells Fargo in March, says the value of data means different things to different departments and lines of business within the institution. And a CDO, besides being technically proficient, must know how to communicate effectively to these different stakeholders. Someone in the bank concerned with regulatory reporting, he notes, has a different use for data and analytics than someone in new product development, though it is important to both people. Thomas half-jokingly says his title could be called "chief diplomacy officer."
"Within the company, certain things are going to resonate to different people, and people might be working on different business goals, though we all have the same overall vision," he says.

Thomas reports to Kevin Rhein, chief information officer and head of the Technology and Operations Group at Wells Fargo, while the company's Enterprise Data and Analytics team report to Thomas.

Thomas says it's his job to articulate the value of data to the varied departments inside the bank. And increasingly, it's not just the job of the CDO to do that, but also the entire data and analytics team, he believes.

"Even for an entry-level analyst, we have to coach them beyond just being technically adept, but also to evangelize the benefits [of data and analytics] and talk like they are a business partner."

It's also important for Thomas to not get bogged down in the nitty gritty details when speaking to non-data person at the bank, but to elaborate simply and clearly how data can help them do their job better. "I'm immersed in data and analytics stuff, but a lot of people aren't," he says.

Thomas previously served as chief data officer for USAA, a company that is well known for its high marks in customer satisfaction. He says one major thing that attracted him to Wells Fargo was to be a part of its One Wells Fargo initiative. One Wells Fargo is a channel integration initiative focused on improving customer experience so that customer's have a seamless, uniform experience regardless of which channel they use to interact with the bank.

As part of the initiative, Thomas says one of his roles is to use the data Wells Fargo has to find areas where the bank is missing chances to help customers and change that. This might mean creating new products, but it doesn't have to, notes Thomas.

"What some customers need to be served better might not be being sold a new product, but the elimination of a pain point in way they do business with us," he says.

Ultimately, this is accomplished by analyzing the ways customers interact with the bank in various channels, and figuring out ways to optimize each experience in each channel.

"We can use data to paint a picture, and figure out what we could do in each interaction differently to create an optimal customer experience," says Thomas.

[See Also: Wells Fargo Names New Chief Data Officer]






Bryan Yurcan is associate editor for Bank Systems and Technology. He has worked in various editorial capacities for newspapers and magazines for the past 8 years. After beginning his career as a municipal and courts reporter for daily newspapers in upstate New York, Bryan has ... View Full Bio