How Bank of America Leverages Startups to Drive Innovation
Engaging more with startups helps the bank solve difficult IT issues while exposing its own organization to new innovations.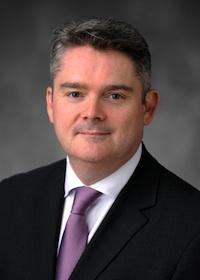 David Reilly, Bank of America
With technology, regulatory, and market changes rocking the banking industry, institutions can't afford to stagnate in their day-to-day operations. Gaining exposure to different ideas around how to operate and do business is key to navigating those changes. David Reilly, technology infrastructure executive for Bank of America, tells us it has helped foster innovation around its technology infrastructure and operations by engaging and partnering with financial services technology startups.
Working with startups exposes the bank's staff to the agility and creative thinking intrinsic in that community, and it creates competition among Bank of America's different technology partners, Reilly says. "There's a real risk to fall into only working with the same established vendors. Our partnerships with those large vendors are very valuable to us, but no one provider has all of the answers, so we have to find ways to force disruptive thinking."
[For more on startups in banking, see 5 FinTech Startups to Watch]
Bank of America has developed several avenues for its top-level executives to engage with startups and see what is happening on the technological frontier of financial services. The bank runs a two-day summit in Silicon Valley that brings together more than 40 companies to help solve pressing IT issues. On the first day of the summit, the bank presents some of the problems that it is facing. Participating companies present their solutions on the second day.
"We bring several of our higher executives along to the summit so they can connect with this group," he says. "It's a chance to get people out of the office and sends the message that we expect engagement with this community."
Of the 40-plus companies involved in the summit, 17% have become technology vendors for the bank. It's also just as beneficial for startups at the summit to get exposure to how banks operate, so they can understand the challenges that banks face in dealing with security, compliance, and legacy infrastructure. "For some companies, if the management team hasn't dealt with financial services before, it can be a real shock to see that just having a world-beating solution isn't enough."
Bank of America holds all its vendors, large and small, to the same standards for security and compliance, Reilly says. Those standards are spelled out in a document it shares with all its vendors to help articulate its requirements in those areas.
With a better understanding of how banks operate, startups can learn how to sell their solutions to banks and sell themselves as a potential partner. This year, Bank of America held a session in its New York City offices with participants in the FinTech Innovation Lab program to help them gain that understanding on how to sell to a bank. Several of the bank's executives and members of its technology procurement team gave the startups advice on what banks seek in technology partners.
"Startups need to have a sponsor within the bank, usually a subject matter expert, who acts as an advocate within the organization for the company," Reilly says. "Big vendors don't need that, but startups do."
He predicts that startups will continue to play a heavy role in Bank of America's technology and operations organization as it works toward a more open IT environment. "The more that we can drive really open technology standards -- that's going to be the future. We need to have a compute stack running that helps make it easy to integrate. That drive to open standards is critical for us."
Jonathan Camhi has been an associate editor with Bank Systems & Technology since 2012. He previously worked as a freelance journalist in New York City covering politics, health and immigration, and has a master's degree from the City University of New York's Graduate School ... View Full Bio